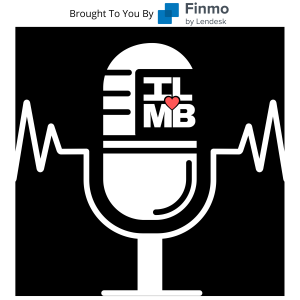 Monday Nov 22, 2021
347: Ed Karthaus on the Growing Alternative Space and Other Trends
Today, we're joined by Ed Karthaus. Ed is the Executive Vice-President of Residential Lending, Credit Cards and Marketing at Home Trust, one of the biggest Alt lenders in Canada.
Ed is here to discuss how the Alt space is continuing to grow, how when he first got to Home Trust he cut off brokers, and predictions on rates and housing.
In today's "Ask The Expert" segment, we have Reuven Gorsht from Deeded.ca discussing decentralized finance.
Home Trust Website: www.hometrust.ca
Home Trust LinkedIn: @hometrustco
Home Trust Facebook: @hometrustco
Home Trust Instagram: @hometrustco
Home Trust Twitter: @hometrustco
Deeded Website: www.deeded.ca/ilmb
The "I Love Alt Mortgages" podcast is available wherever you get your podcasts, or you can listen here: www.ilovealtmortgages.podbean.com
The I Love Mortgage Brokering Network is now brought to you by Finmo. To learn more, visit: www.finmo.ca/ilmb
I Love Mortgage Brokering: www.ilovemortgagebrokering.com
Find out more about ILMB Mortgage Pros: www.get10funded.com
Find out more about the $25 Million Dollar Blueprint: www.get25million.com
Find out more about the 10 Loans A Month Academy: www.10loansamonth.com