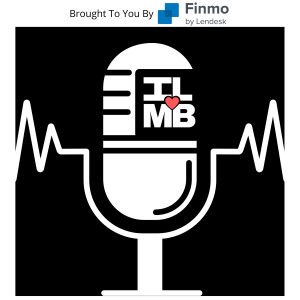 Friday Oct 28, 2022
431: Konstantin Seroshtan on Funding $30 Million in His Third Year
Today, we're joined by Konstantin Seroshtan. Konstantin is a Mortgage Broker from Kelowna, BC, who did 11 mortgages in his first year, $20 million in his second year, and will finish at $30 million this year.
Konstantin is here to discuss moving to Canada, how he got into mortgages, and a file that he lost with a co-signer.
If you're looking exclusively for rookie broker content, subscribe to the "Rookie Mortgage Broker" podcast, available wherever you get your podcasts.
Konstantin Seroshtan's Website: www.brokerk.ca
Konstantin Seroshtan's Email: konstantins@dominionlending.ca
Konstantin Seroshtan's Instagram: @broker_konstantin
The I Love Mortgage Brokering Network is brought to you by Finmo. To learn more, visit: www.finmo.ca/ilmb
Follow on TikTok: @tiktok.mortgagebroker
I Love Mortgage Brokering: www.ilovemortgagebrokering.com
Find out more about BRX Mortgage: www.rookietorockstar.ca
BRX Blog: www.brxhq.ca
Find out more about the $25 Million Dollar Blueprint: www.get25million.com
Find out more about the 10 Loans A Month Academy: www.10loansamonth.com