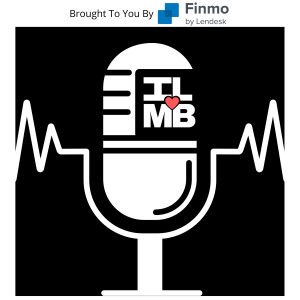 Monday Oct 17, 2022
429: Jason Henneberry is the Thomas Edison of the Canadian Mortgage Industry
Today, we're joined by Jason Henneberry. Jason is an "industry disruptor" from Duncan, BC, who's the founder of businesses and programs such as MortgagePal, DocAssist, Lender Spotlight, and many more.
Jason is here to discuss some of the innovative businesses and programs he's created in his career, becoming a coach in the 10 Loans a Month Academy, and what's next for him.
In today's "Ask The Expert" segment, we have Ben McCabe from Bloom discussing life with a reverse mortgage.
Jason's 1st ILMB Appearance in Episode 184: https://mortgagebroker.podbean.com/e/152-jason-henneberry-of-lenderspotlight-shares-how-he-built-his-business/
Jason Henneberry's Newsletter: www.whatsnew.mortgage
VIP Club Website: www.thevipclub.io
Fundible Website: www.fundible.ca
Tango Financial Website: www.tangofinancial.ca
Bloom Finance Website: www.bloomfin.ca/ilmb
The I Love Mortgage Brokering Network is brought to you by Finmo. To learn more, visit: www.finmo.ca/ilmb
If there's someone you think would be a great guest for the show, visit: www.podcastwithscott.com
Follow on TikTok: @tiktok.mortgagebroker
I Love Mortgage Brokering: www.ilovemortgagebrokering.com
Find out more about BRX Mortgage: www.rookietorockstar.ca
Find out more about the $25 Million Dollar Blueprint: www.get25million.com
Find out more about the 10 Loans A Month Academy: www.10loansamonth.com