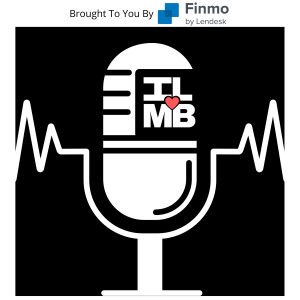 Monday Oct 03, 2022
425: Vance Hagan, Scotsman Guide #1092, on Funding 400+ Mortgages and What He Learned Working at Quicken
Today, we're joined by Vance Hagan, ranked #1092 in the Scotsman Guide in 2022. Vance is Senior Loan Officer at Loan Pronto from Charlotte, North Carolina, who funded 438 files in 2021, totalling $122 million.
Vance is here to discuss what he learned from working at Quicken Loans right out of college, and the difference between the business models of Quicken and Loan Pronto.
In today's "Ask The Expert" segment, we have Ben McCabe from Bloom Finance discussing how to underwrite a reverse mortgage.
Vance Hagan's Website: www.vancehagan.loanpronto.com
Vance Hagan's LinkedIn: @VanceHagan
Bloom Finance Website: www.bloomfin.ca/ilmb
The I Love Mortgage Brokering Network is brought to you by Finmo. To learn more, visit: www.finmo.ca/ilmb
If there's someone you think would be a great guest for the show, visit: www.podcastwithscott.com
Follow on TikTok: @tiktok.mortgagebroker
I Love Mortgage Brokering: www.ilovemortgagebrokering.com
Find out more about BRX Mortgage: www.rookietorockstar.ca
Find out more about the $25 Million Dollar Blueprint: www.get25million.com
Find out more about the 10 Loans A Month Academy: www.10loansamonth.com