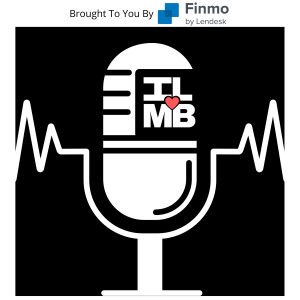 Friday Sep 23, 2022
424: Top 3 Lessons from $178,364,330 in Rookie Fundings in 12 Months
Today, Scott shares the top 3 lessons he's learned from helping his rookies fund $178 million in the first 12 months of his brokerage.
If you're looking exclusively for rookie broker content, subscribe to the "Rookie Mortgage Broker" podcast, available wherever you get your podcasts.
In today's "Ask The Expert" segment, we have Ben McCabe from Bloom Finance discussing things that would hold up a reverse mortgage file.
Bloom Finance Website: www.bloomfin.ca/ilmb
The I Love Mortgage Brokering Network is brought to you by Finmo. To learn more, visit: www.finmo.ca/ilmb
Follow on TikTok: @tiktok.mortgagebroker
I Love Mortgage Brokering: www.ilovemortgagebrokering.com
Find out more about BRX Mortgage: www.rookietorockstar.ca
Find out more about the $25 Million Dollar Blueprint: www.get25million.com
Find out more about the 10 Loans A Month Academy: www.10loansamonth.com