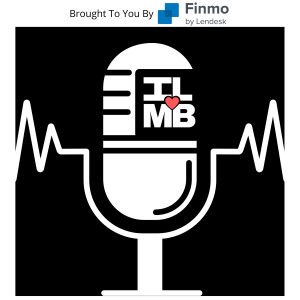 Monday Sep 12, 2022
422: Steve Dyment, the Jim Rohn of Mortgages
Today, we're joined by Steve Dyment. Steve is a Mortgage Broker currently residing in Tampa, Florida, and also a coach in our 10 Loans a Month Academy.
Steve is here to discuss how he has transitioned from a face-to-face broker to working remotely, and his advice for anyone looking to give remote work a try.
In today's "Ask The Expert" segment, we have Tom Hall from BluMortgage discussing how to move your business to "the cloud".
If you would like to get on the waitlist to join Steve's cohort, visit: www.10loansamonth.com
BluMortgage Website: www.blumortgage.ca/ilmb
The I Love Mortgage Brokering Network is brought to you by Finmo. To learn more, visit: www.finmo.ca/ilmb
If there's someone you think would be a great guest for the show, visit: www.podcastwithscott.com
Follow on TikTok: @tiktok.mortgagebroker
I Love Mortgage Brokering: www.ilovemortgagebrokering.com
Find out more about BRX Mortgage: www.rookietorockstar.ca
Find out more about the $25 Million Dollar Blueprint: www.get25million.com
Find out more about the 10 Loans A Month Academy: www.10loansamonth.com