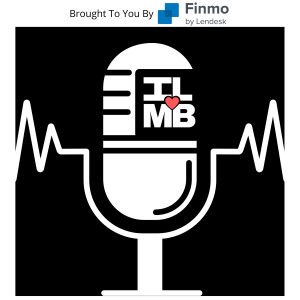 Monday Jul 25, 2022
410: How Brian Cooke, Scotsman Guide #142, Funded 1033 Mortgages in One Year with NO Assistant
Today, we're joined by Brian Cooke, ranked #142 in the Scotsman Guide in 2022. Brian is the Vice President and a Mortgage Advisor at Sunnyhill Financial from Laguna Beach, California, who funded 784 files in 2021, totalling $287 million, with no assistants or processors.
Brian is here to discuss how he keeps it simple, his obsession over the client experience, and what drives him to be a mortgage machine.
In today's "Ask The Expert" segment, we have Reuven Gorsht from Deeded discussing myths of a virtual closing.
Brian Cooke's Email: bcooke@sunnyhillfinancial.com
Brian Cooke's Instagram: @becooke
Deeded Website: www.deeded.ca/ilmb
The I Love Mortgage Brokering Network is brought to you by Finmo. To learn more, visit: www.finmo.ca/ilmb
Follow on TikTok: @tiktok.mortgagebroker
I Love Mortgage Brokering: www.ilovemortgagebrokering.com
Find out more about BRX Mortgage: www.rookietorockstar.ca
Find out more about the $25 Million Dollar Blueprint: www.get25million.com
Find out more about the 10 Loans A Month Academy: www.10loansamonth.com