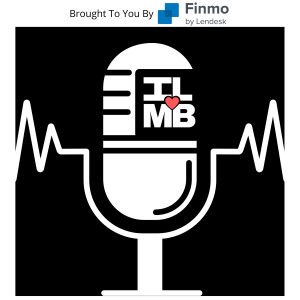 Friday Feb 18, 2022
368: Rob Roper on Generating 100s of Leads from TikTok
Today, we're joined by Rob Roper. Rob, a mortgage broker from Perth, Australia, has generated hundreds of leads from his TikTok account of more than 265,000 followers.
Rob is here to discuss how he went from baby broker to TikTok star, and how he was inspired to do this from listening to Henriques Levy on a past podcast.
In today's "Ask The Expert" segment, we have Tom Hall from BluMortgage discussing 3 things you must own if you want to change companies.
If you want to find out how to get trained in TikTok by Rob, visit: https://tiktokmasterclass.thinkific.com/courses/leadgeneration
Follow me on TikTok if you want to see how I am using it -> @tiktok.mortgagebroker 
If you're looking exclusively for rookie broker content, subscribe to the "Rookie Mortgage Broker" podcast, available wherever you get your podcasts.
Rob Roper's TikTok: @trusted.finance
Rob Roper's Website: www.trustedfinance.loans
Rob Roper's Email: info@trustedfinance.loans
BluMortgage Website: www.blumortgage.ca/ilmb
The I Love Mortgage Brokering Network is now brought to you by Finmo. To learn more, visit: www.finmo.ca/ilmb
I Love Mortgage Brokering: www.ilovemortgagebrokering.com
Find out more about ILMB Mortgage Pros: www.rookietorockstar.ca
Find out more about the $25 Million Dollar Blueprint: www.get25million.com
Find out more about the 10 Loans A Month Academy: www.10loansamonth.com