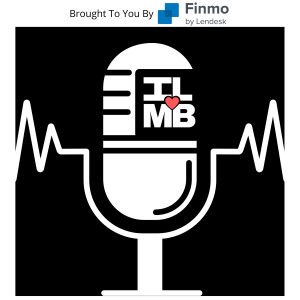 Friday Oct 07, 2022
426: Taylor Atkinson on Finding a Profitable Niche
Today, we're joined by Taylor Atkinson. Taylor, an agent at our BRX Mortgage from Kelowna, BC, funded his first 10 mortgages in 225 days with 5 more set to fund, for $7 million in volume.
Taylor is here to discuss the importance of having good support in your business, the niche he's found, and his investment experience.
If you're looking exclusively for rookie broker content, subscribe to the "Rookie Mortgage Broker" podcast, available wherever you get your podcasts.
Taylor Atkinson's Website: www.VentureMortgages.com
Taylor Atkinson's Instagram: @venturemortgages
The I Love Mortgage Brokering Network is brought to you by Finmo. To learn more, visit: www.finmo.ca/ilmb
Follow on TikTok: @tiktok.mortgagebroker
I Love Mortgage Brokering: www.ilovemortgagebrokering.com
Find out more about BRX Mortgage: www.rookietorockstar.ca
Find out more about the $25 Million Dollar Blueprint: www.get25million.com
Find out more about the 10 Loans A Month Academy: www.10loansamonth.com