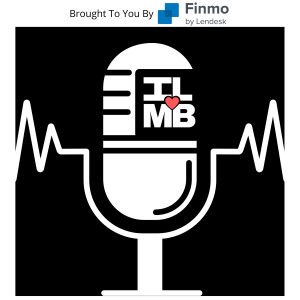 Friday Sep 02, 2022
420: Jordan Janz on "No Docs, No Talk" and Other Advice You Need to Hear as a Rookie
Today, we're joined by Jordan Janz. Jordan, an agent at our BRX Mortgage from Penticton, BC, has funded 7 mortgages totalling $3.6 million in 2022, with $5 to $7 million in pre-approvals sitting in his pipeline.
Jordan is here to discuss going from being an electrician to being a Mortgage Agent, the importance of language, and how "no docs, no talk" is integral to his business.
If you're looking exclusively for rookie broker content, subscribe to the "Rookie Mortgage Broker" podcast, available wherever you get your podcasts.
Jordan Janz's Website: www.janzmortgages.com
Jordan Janz's Email: jordan@janzmortgages.com
Jordan Janz's Facebook: @JordanJanz
Jordan Janz's Instagram: @jordan.janz
The I Love Mortgage Brokering Network is brought to you by Finmo. To learn more, visit: www.finmo.ca/ilmb
Follow on TikTok: @tiktok.mortgagebroker
I Love Mortgage Brokering: www.ilovemortgagebrokering.com
Find out more about BRX Mortgage: www.rookietorockstar.ca
Find out more about the $25 Million Dollar Blueprint: www.get25million.com
Find out more about the 10 Loans A Month Academy: www.10loansamonth.com