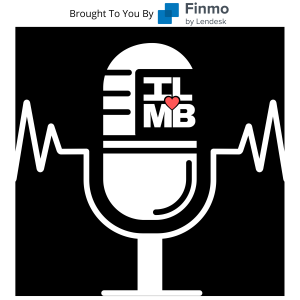 Friday Nov 19, 2021
346: Tom Moffat on Mastering Your Customer Journey
Today, we're joined by Tom Moffat. Tom, a graduate of our 10 Loans a Month Academy from Burlington, Ontario, has funded $9 million in mortgages in 2021 after doing only 1 mortgage in his first year.
Tom is here to discuss his customer journey, and how he balances being both a full time fire fighter and mortgage broker.
In today's "Ask The Expert" segment, we have Ben McCabe from Bloom Finance discussing 3 client types for reverse mortgages.
If you're looking exclusively for rookie broker content, subscribe to the "Rookie Mortgage Broker" podcast, available wherever you get your podcasts.
Tom Moffat's Email: tom@moffatmortgages.ca
Tom Moffat's Instagram: @moffatmortgages
Tom Moffat's YouTube: @moffatmortgages
Bloom Finance Website: www.bloomfin.ca/ilmb
The I Love Mortgage Brokering Network is now brought to you by Finmo. To learn more, visit: www.finmo.ca/ilmb
I Love Mortgage Brokering: www.ilovemortgagebrokering.com
Find out more about ILMB Mortgage Pros: www.get10funded.com
Find out more about the $25 Million Dollar Blueprint: www.get25million.com
Find out more about the 10 Loans A Month Academy: www.10loansamonth.com