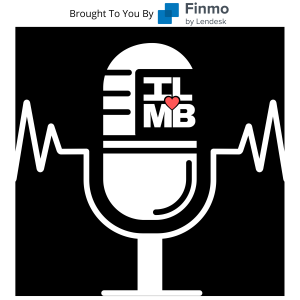 Monday Nov 08, 2021
343: Lori Snowden Shares a Trick for Hitting the New Year with Momentum
Today, we're joined by Lori Snowden. Lori is a mortgage broker from Mount Albert, Ontario, and a graduate and coach of our 10 Loans a Month Academy, that has been in the mortgage business for 17 years.
Lori is here to discuss a hack she uses to hit the new year with a head of steam, and how time blocking keeps her and her business on track.
In today's "Ask The Expert" segment, we have Ben McCabe from Bloom Finance discussing 3 reverse mortgage myths.
Lori Snowden's Email: loriannsnowden@gmail.com
Bloom Finance Website: www.bloomfin.ca/ilmb
The I Love Mortgage Brokering Network is now brought to you by Finmo. To learn more, visit: www.finmo.ca/ilmb
I Love Mortgage Brokering: www.ilovemortgagebrokering.com
Find out more about ILMB Mortgage Pros: www.get10funded.com
Find out more about the $25 Million Dollar Blueprint: www.get25million.com
Find out more about the 10 Loans A Month Academy: www.10loansamonth.com